Creating and Maintaining Beautiful Landscapes
You love your home's outdoor space no matter the season. Don't let lawn chores get in the way of enjoying your landscape. Creative Earthscapes works with you and your family to design and install a beautifully functional patio, outdoor kitchen, or other living space so you can spend more time outside. You can even leave the lawn maintenance and winter snow removal up to us.
Creative Earthscapes has been helping Minnesota homeowners and commercial property owners maintain beautiful landscapes since 2008. Contact us to get started on the design for your next excavating, skid work, landscaping project or to schedule your lawn maintenance or snow removal service.
HOW CAN WE HELP YOU
Services we offer
WHY CHOOSE US?
Creative Earthscapes is the right choice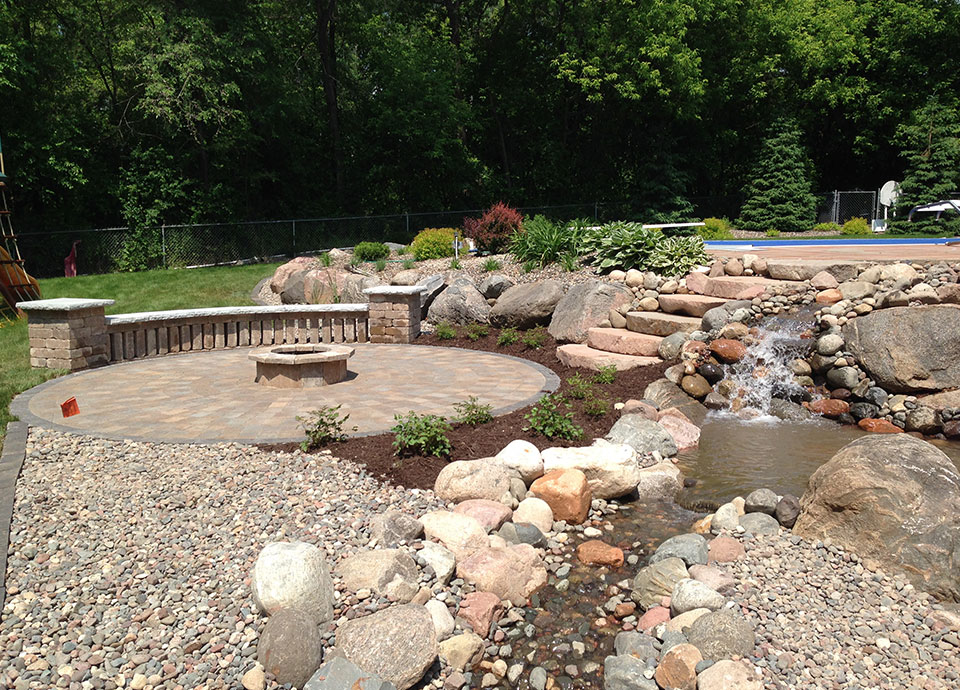 TESTIMONIALS
What Our Customers Are Saying
We're loving the patio - thanks!!
Creative Earthscapes installed a backyard patio for us in 2016. Marlin presented a design and style that looks great with the space we have. He met us to help pick out pavers and offered suggestions based on past experiences. The pavers were laid out in a very appealing pattern and he was able to incorporate our current landscaping so that it flows into the new patio. The work crew kept a tidy job site and were very polite and easy to work with.
– Allison E. –
Had them dethatch, fertilize and power rake
our lawn last spring and it looked great. Grass was the thickest it has been since in 15 years! Looking forward to this spring and getting some actual landscaping done.
– Amy Blanchard –
Our lawn is really starting to shape up
it was in really tough shape. Marlin was right there to tell us what we need to do and everything is happening just like he said. They have great lawn service as well as landscaping and snow removal. Guaranteed year round service at a great price.
– David Emholtz –
They completed a beautiful project for me.
I couldn't be more happy with there honesty and willingness to please me as the customer.
– Kevin L. –
Marlin and his team
at Creative Earthscapes have done a great job maintaining our property for the last few years.  We are extremely happy with their lawn and snow removal services!
– Brad Gerberding –
CONTACT US
Request a Free Estimate